Introducing "A Revolutionary New Service Software Website" Giving Advice Using AI From Biblical Teachings
A revolutionary new service software website, ChurchAi.xyz, is aiming to change the way everyone interacts with the Bible by using Artificial Intelligence (AI) to give advice from its teachings. The website, which is launching this month, is designed to help people get advice from the Bible and apply it to their lives.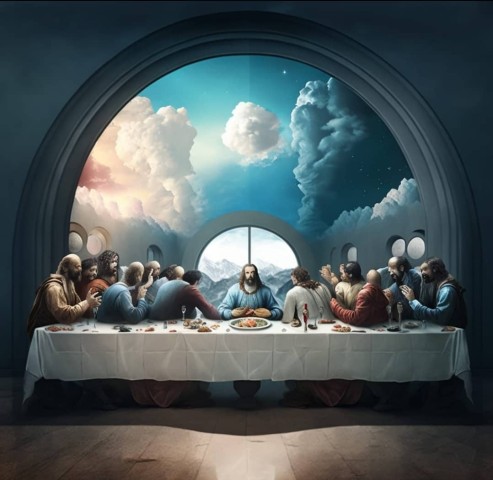 The website will use AI to analyze the Bible and provide advice based on its teachings. Users can ask questions about their faith journey, and the AI will provide them with answers from the Bible. The answers will be tailored to the user's specific needs, providing them with a personalized experience.
The website has been designed with convenience and accessibility in mind. It is free to use and can be accessed from any device. The AI-driven advice is designed to be easy to understand and apply to everyday life.
Video Link: https://www.youtube.com/embed/FW-B7IUNwgg
ChurchAi.xyz is the perfect tool for anyone looking to deepen their understanding of the Bible and its teachings. With its AI-driven advice, users can get the answers they need quickly and easily.
The world is rapidly changing, and it can be difficult to keep up. That's why we're excited to introduce a revolutionary new software that offers biblical advice using AI. ChurchAi.xyz helps you make better decisions and stay on track with your faith by providing you with access to biblical teachings.
ChurchAi.xyz uses artificial intelligence to analyze the Bible and provide advice tailored to the individual. It's like having a personal theologian in your pocket. We combine the world's best AI with the world's best faith-based teachings so you can make informed decisions and live your life with a greater sense of purpose.
ChurchAi.xyz is perfect for anyone looking for biblical advice on any subject. Whether you're looking for guidance in your personal life or your professional life, our software can provide you with the insight you need. With our software, you'll never be alone in your decision-making.
Take the guesswork out of your faith journey and subscribe today to ChurchAi.xyz
Media Contact
Company Name: ChurchAi.xyz
Email: Send Email
Country: United States
Website: https://churchai.xyz/