Dingbo Power Sold Prime 580KW Diesel Generator Set
China Railway Construction Group Co., Ltd purchased one set of prime 580kw standby 640kw shangchai diesel generator from Dingbo Power. The generator set will be used in relevant projects designated by the client as emergency standby power generator set.Thank China Railway Group for its great support to Dingbo Power!
Why choose Dingbo series Shangchai diesel generator set?
The diesel engine of Dingbo series Shangchai diesel generator set is produced by Shanghai Diesel Engine Co., Ltd, the diesel genset has the characteristics of excellent power performance, economy, stability, reliability, operability, low operation and maintenance cost and national chain after-sales and parts supply service.It can run continuously, stably and safely.In recent years, due to the rapid economic development and uneven distribution of resources, power shortage in some areas, especially in the peak period of power consumption in summer, power outage and power restriction are common, which makes the role of diesel generator set in the development of national economy more obvious.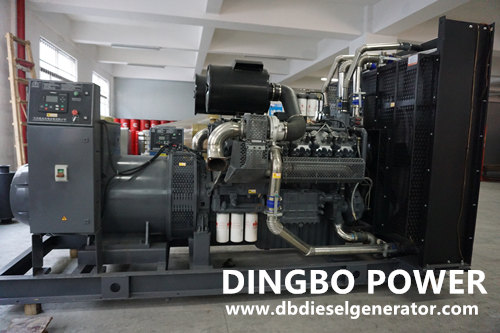 Is the quality of Shangchai diesel generator set reliable?
Shanghai Diesel Engine Co., Ltd.was founded in 1947. In 1993, it was restructured into a state-owned holding company that issued A and B shares at home and abroad. Now it is affiliated with SAIC Group.It is a large national high-tech enterprise engaged in the R & D and manufacturing of engines, parts and generator sets. It has a technology center, a postdoctoral workstation, an international standard automated production line and a quality management system for passenger cars.
As a generator set manufacturer with nearly 16 years of manufacturing experience, Dingbo Power has established close cooperative relations with Yuchai, Shangchai and other companies over the years, and has become an OEM supporting factory and technology center of Shangchai generator. We continue to innovate and strive to help enterprises develop with advanced products and considerate services. The diesel generator set can be selected according to the customer's configuration (the structural form can be selected: open type, silent type, trailer type, rainproof type, mobile power station, mobile power supply vehicle, full-automatic type, dual power supply type, etc.).
Contact Dingbo Power to get more information about Shangchai diesel generator, email address is [email protected] or call +8613481024441.
Media Contact
Company Name: Guangxi Dingbo Power Equipment Manufacturing Co., Ltd.
Email: Send Email
Country: China
Website: https://www.dbdieselgenerator.com/