Mango Animate's Sketch Video Maker Helps Users Engage Audiences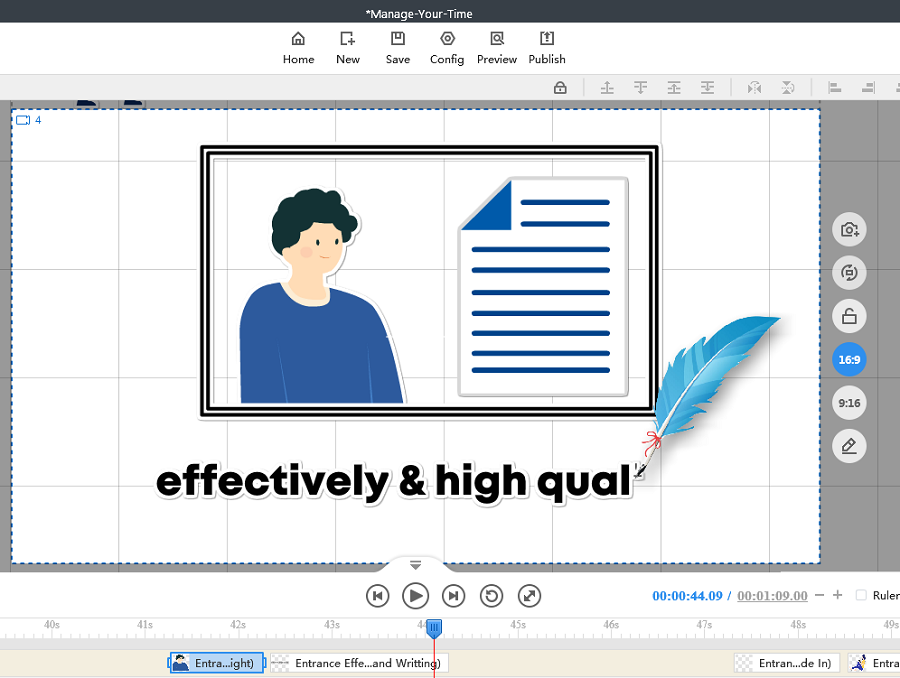 Mango Animate's sketch video maker provides people with a creative solution to bring their content to life.
People looking for a creative way to attract, engage, and explain their content to audiences can finally rest easy, thanks to Mango Animate. Its sketch video maker makes it easy for users to create great whiteboard videos.
Mango Animate's sketch video maker named Mango Whiteboard Animation Maker is well known as Mango WM. The software program needs a desktop client but does not require extensive expertise. Users can start with a vast collection of editable templates. It is an easy-to-use whiteboard video creator that enables anyone to create professional-caliber animated videos for work, school, or personal projects in a matter of minutes.
Whiteboard video and presentation will come to life with hundreds of breathtaking transitions, like enter and exit effects. Users may create a video with interesting animations to capture their audiences' attention. The sketch video maker makes adding these animations and effects easy with a few clicks.
Applying 3D characters will keep the audience engaged. More than 20 different characters from all walks of life are available for users to make captivating videos. What's more, Mango WM allows them to upload thumbnails to create custom characters. Taking full advantage of characters will help create fun scenarios that bring the video to life. Not only pre-made characters, but users are also free to access ready-to-use SVG pictures, icons, and shapes from the sketch video maker. A library of tools makes it simple for anyone to create a professional whiteboard video.
Tens of different male and female hands, each with various sizes and movements, are available in the sketch video maker. Simply select a preferred hand sketching style to give the doodle video the finishing touch. Users can utilize the user-friendly multi-track timeline to customize their animations, effects, subtitles, characters, and other elements to genuinely ease the process of making doodle videos.
This sketch video maker also allows users to record voiceover audio within the software program, which makes voice recording simple. To generate audio for videos, simply add voice and caption to let users get the point. Also, users are allowed to add calming background music and fantastic sound effects to refine the video.
"Our sketch video maker offers video in various formats and GIF output options. Full HD video is supported, and you can publish your video in 6 different formats," says Winston Zhang, CEO of Mango Animate. "Exporting your video as a GIF is a pretty innovative and practical way that I highly recommend you give it a try."
To learn more about this useful sketch video maker, please visit Mango Animate.
About Mango Animate
Mango Animate is an innovative animated video software provider that enables users to do their tasks quickly and affordably. Mango Animate's solutions contain several animated video creation tools that allow their users to easily produce various great animated videos.
Media Contact
Company Name: Mango Animate Software Co., Ltd.
Contact Person: Paul
Email: Send Email
Phone: +86 020-61972665
Address:Room 1003, 10/F, Tower 1, Lippo Centre, 89 Queensway, Admiralty
City: Hong Kong
Country: HongKong
Website: https://mangoanimate.com/