A Leading Supplier of Stainless Steel Handles – Intelliware

Intelliware is a leading supplier of architectural hardware in the international market for 25 years. Intelliware chooses stainless steel as the main raw material for door handles, because of its excellent performance and characteristics. To learn more about Intelliware, please visit www.intelliwarelock.com.
Intelliware chooses stainless steel as the main raw material for door handles, because of its excellent performance and characteristics.
Stainless Steel: Durable
The stainless steel door handle catches the fancy of many people due to its durability. Door hardware can be made of many materials. It is common to see the door hardware made of aluminum alloy, zinc alloy, brass, steel, and even wood. Compared with them, stainless steel shows the best durability.
Long-lasting lifetime
Stainless steel is one kind of strong metal with structural stability. With occasional maintenance, Stainless steel handles made of quality material do not rust because of the property of corrosion resistance. Stainless steel door handles have an almost infinite life span.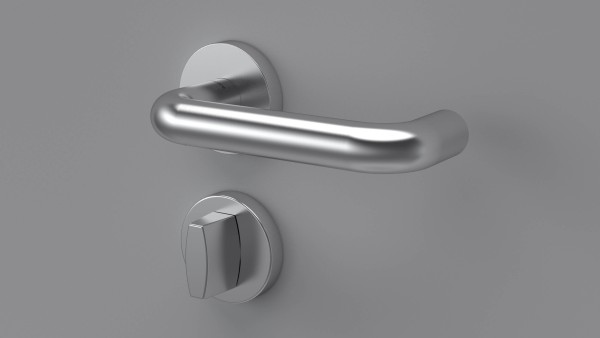 Minimal maintenance
While they are used over time, aluminum alloy door handles are easily scratched and zinc alloy handles easily fracture due to embrittlement. These materials require frequent maintenance to make door handles durable. By contrast, stainless steel door handles are more durable and easy to clean.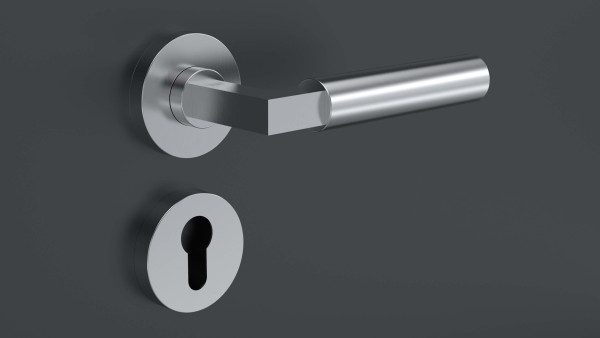 Recyclability
Stainless steel can be 100 % recycled. Nowadays 60 % of new stainless steel comes from the old stainless steel that has been recycled. Stainless steel products help to protect the environment and reduce waste.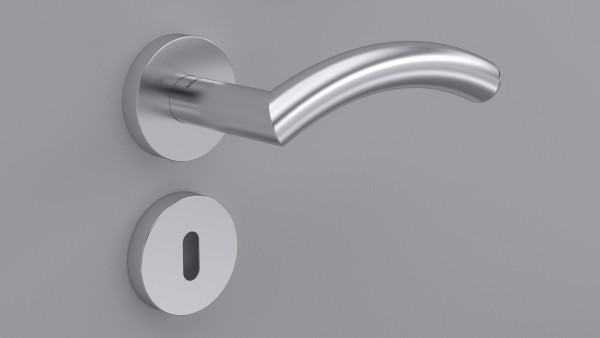 Stainless Steel Door Handle: Not Just Durable
It's not just durable but gives you a wonderful visual feeling. Stainless steel door handles have an exquisite shape and noble look, while carefully ground surfaces and edges significantly contribute to product perfection.
The natural shine of stainless steel is comfortable for human eyes, as it is one of the most commonly used materials in domestic and social environments. Natural silver is constantly fashionable and it's easy to complement with other accessories on the doors, such as stainless steel rosettes, hooks, locks, or any other decorative elements.

It is not negligible for its touch feeling. To achieve this, surface treatment plays an important role. The extraordinary smooth feel from the stainless steel surface gives people a pleasant feel.
There are two popular surface treatments for stainless steel door handles.
Satin
Satin is a process to make the surface not smooth so that the light irradiation on the surface forms the diffuse reflection. The shine of the surface becomes natural and comfortable. Meanwhile, the touch feeling is not influenced and is still soft. The satin surface can enhance anti-skid performance and reduce fingerprint residue.
Polishing
Polishing is the process of creating a smooth and shiny surface through grinding or chemical treatment. The polished surface is very clean and has an obvious specular reflection. The process efficiently flattens the surface imperfections to obtain an optimal appearance. Besides the aesthetic perspective, the polished product can be much stronger.
Contact: To learn more about Intelliware, please visit www.intelliwarelock.com
Media Contact
Company Name: Intelliware Co.,Ltd
Contact Person: Sales
Email: Send Email
Phone: +86 (0)510 82799062
City: Wuxi
State: Jiangsu
Country: China
Website: https://www.intelliwarelock.com/